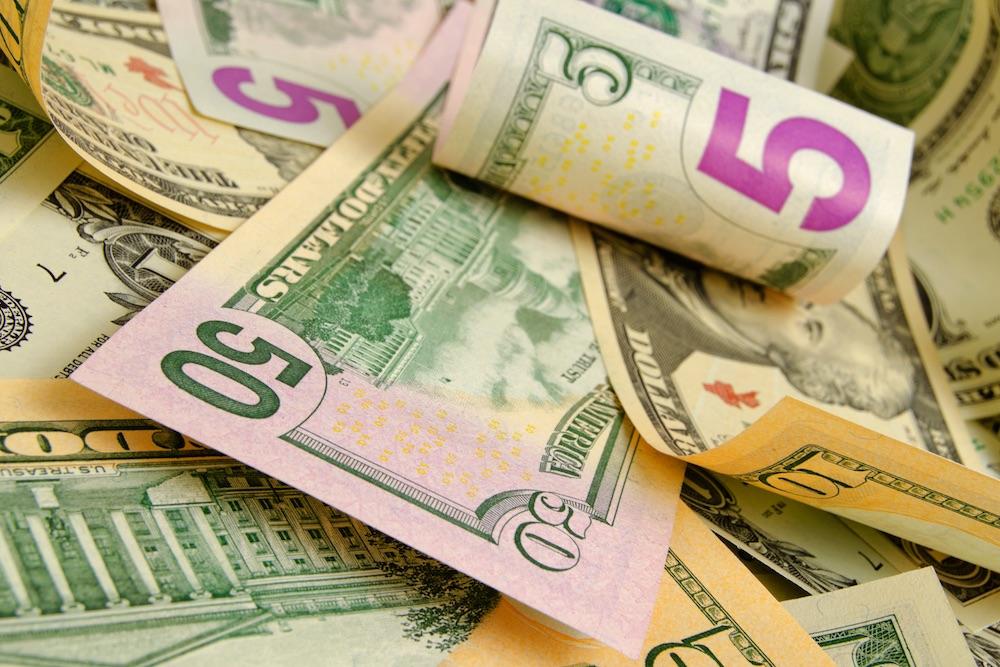 Outgoing Illinois State Comptroller Leslie Munger blasted Democratic lawmakers on her final day in office.
Six Democratic lawmakers in the Assembly filed a lawsuit on Friday, requesting that a judge order the comptroller to pay their wages despite their failure to pass a balanced budget for fiscal 2017.
Munger reminded citizens at a Chicago press conference that the lawmakers are in line for their paychecks along with hospitals, human service organizations, small businesses and other state vendors. By filing the lawsuit, they are requesting special treatment while vendors and suppliers wait for payment.
"Their action comes eight months after I implemented a policy requiring that all state elected leaders -- myself included -- be treated just like everyone else," Munger said. "How cowardly and self-serving that while they refused to challenge my action while I was in office, they are now going to court when there will be a new administration led by one of their own."
Munger ordered the payroll staff to place the lawmakers' checks in the queue with those of vendors, small businesses, utilities and other services in April. She included her own paycheck, as well as those of Gov. Bruce Rauner and other elected officials, with the delayed payments.
Her action was taken while the Assembly remained stalemated on the budget. The state has not had a full budget since fiscal 2015. Rauner vetoed 19 of the 20 budget bills presented for fiscal 2016 in May 2015. He only signed the education funding bill. Without a budget, the state could not pay its bills. Some bills were mandated by court order or prior appropriations. The backlog of unpaid bills began growing.
While Munger ensured that lawmakers would not receive paychecks until a full budget was passed, the legislature remained at an impasse over Rauner's proposed reforms and House Speaker Mike Madigan's (D-Chicago) refusal to discuss changes in the legislature and budget. The power struggle continued as the legislature worked on a budget for fiscal 2017.
In late May, Madigan presented an all-or-nothing budget to the House. Although the bill was $7 billion in the red, the House passed it and sent it to the Senate, where it was voted down. In turn, the Senate sent an education bill to the House to ensure that schools could open in the fall. It was defeated. The legislature adjourned without a budget for the second year in a row.
Near the end of June, the legislature met and -- in a flurry of activity -- passed a temporary "stopgap" budget. It was not a full budget, but did fund K-12 and higher education and other essential services. The stopgap budget is set to expire on Dec. 31.
While Munger was steadfast in her determination to withhold lawmakers' paychecks until a full, balanced budget is passed, the Nov. 8 election forced a changing of the guard. Munger was defeated in a special election by Democrat Susana Mendoza, who will serve the remaining two years of former comptroller Judy Baar Topinka's term. Topinka died suddenly after her reelection to the office in 2014. Munger was appointed to the position by the Republican leadership.
At a news conference Friday, Munger spoke of the state's financial picture. Without a budget, she and her staff have been left with few options in paying the state's bills.
"Today, our state has more than 126,000 unpaid bills totaling more than $10.3 billion, and our office is paying invoices dating back to June 17," Munger said. "That means vendors throughout the state are waiting six months or more for payments they have been promised. We ended the month of October with just $10 million in cash available to pay down $8 billion in bills, yet these lawmakers are going to the Court to ask that they receive preferential treatment and get paid first. Literally every dollar counts in our ability to fund critical services -- and there are no words for my disgust and disappointment with this lawsuit."
In closing, Munger reminded voters that if the lawsuit is successful, they can challenge their representatives and question why legislators should be paid before social services and state vendors. She also urged lawmakers to work on a balanced budget so that all of Illinois' bills can be paid, including the unpaid bill backlog.
"As a reminder, the problems we face today are decades in the making. It does not help to promise funding to any group when there is no money to write the checks," Munger said. "It is imperative that we pass a balanced budget -- and instead of filing lawsuits, I encourage lawmakers to return to Springfield and do their job so that the state can meet its obligations, and everyone is paid on time."
Mendoza had indicated that she intended to continue withholding the lawmakers' paychecks unless ordered to do otherwise by a court. She also said she would not accept her own $136,000 annual salary.