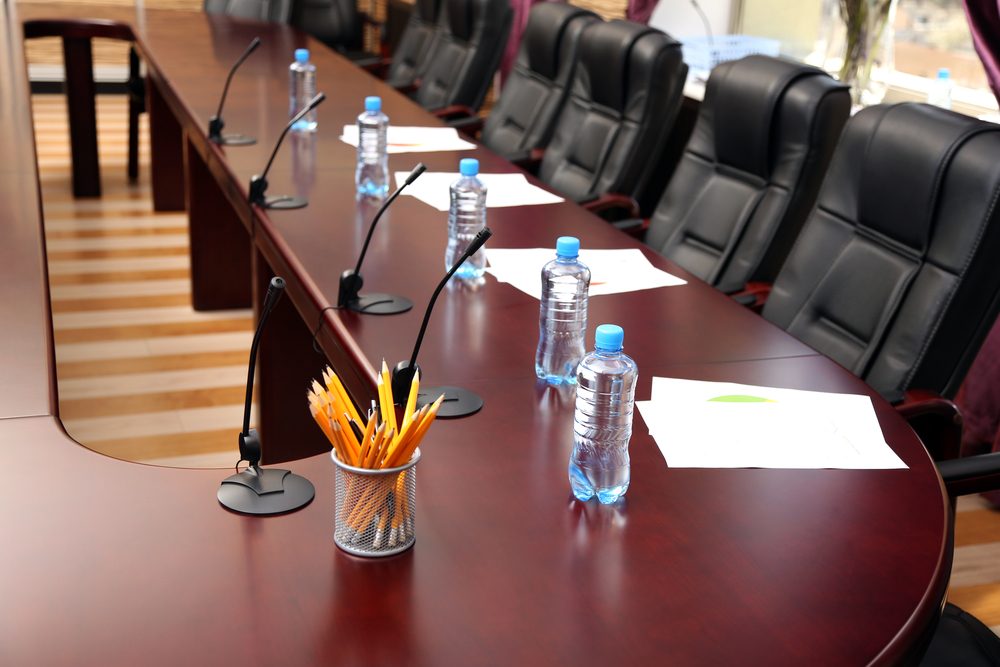 The village of Burr Ridge Board of Trustees met Jan. 23 to dissolve the emergency telephone system board.
Here is the meeting's agenda, as provided by the board:
AGENDA REGULAR MEETING – VILLAGE PRESIDENT & BOARD OF TRUSTEES
VILLAGE OF BURR RIDGE
JANUARY 23, 2017 7:00 p.m.
1. CALL TO ORDER/PLEDGE OF ALLEGIANCE Sophia Jiotis - Pleasantdale Middle School
2. ROLL CALL
3. RESIDENTS COMMENTS
4. CONSENT AGENDA – OMNIBUS VOTE
All items listed with an asterisk (*) are considered routine by the Village Board and will be enacted by one motion. There will be no separate discussion of these items unless a Board member or citizen so request, in which event the item will be removed from the Consent Agenda.
5. MINUTES
A. Approval of Regular Board Meeting of January 9, 2017
B. Receive and File Draft Scavenger Franchise Agreement Sub-Committee Meeting of January 9, 2017
C. Receive and File Draft Pathway Commission Meeting of January 12, 2017
D. Receive and File Draft Plan Commission Meeting of January 16, 2017
E. Receive and File Draft Economic Development Committee Meeting of January 17, 2017
6. ORDINANCES
A. Consideration of An Ordinance Granting a Variation from the Village of Burr Ridge Zoning Ordinance to Permit the Combined Horizontal Area of all Accessory Buildings, Structures and Uses to be 38% of the Rear Yard rather than the Maximum Permitted Area of 30% of the Rear Yard (V-07-2016: 15W241 81st Street – Paulan)
B. Approval of An Ordinance to Amend the Burr Ridge Village Code by Rescinding Article VI of Chapter 3 to Dissolve the Burr Ridge Emergency Telephone System Board in Order to Participate on the DuPage County Joint Emergency Telephone System Board
7. RESOLUTIONS
A. Adoption of Resolution Regarding MFT Funds for the 2017 Road Program
8. CONSIDERATIONS
A. Consideration of Scavenger Franchise Agreement Sub-Committee Recommendation to Send out the Request for Proposal to Qualified Scavenger Firms
B. Approval of Plan Commission Recommendation to Table Consideration of an Amendment to the Comprehensive Plan Regarding the Lakeside Pointe PUD property Pending Submittal of Final PUD Plans
C. Approval of Plan Commission Recommendation to Approve an Amendment to the Burr Ridge Zoning Ordinance regarding Permitted Locations for Personal Wireless Service Facilities in the Public Right of Way (Z-15-2016: Zoning Ordinance Text Amendment – Personal Wireless Service Facilities)
D. Approval of Recommendation to Authorize Payment for Closing Costs Associated with Separation from Southwest Central Dispatch (SWCD)
E. Approval of Recommendation to Ratify Emergency Purchase of Repair Parts and Services for the Bedford Park Transmission Main
F. Approval of Request for Raffle License for the West Suburban Symphony Society and Hosting Facility License for the Marriott Hotel Burr Ridge for the Society's Fundraising Dinner-Dance on February 25, 2017
G. Approval of Vendor List in the Amount of $367,784.04 for all Funds, plus $233,712.09 for payroll, for a grand total of $601,496.13, which includes a Special Expenditure of $38,095.46 to the State of Illinois Treasurer for the Garfield LAPP project
H. Other Considerations – For Announcement, Deliberation and/or Discussion only – No Official Action will be Taken
9. RESIDENTS COMMENTS
10. REPORTS AND COMMUNICATIONS FROM VILLAGE OFFICIALS
11. NON-RESIDENTS COMMENTS
12. ADJOURNMENT