Ethics complaint looks to oust Tinley Park mayor
An ethics complaint is calling for the removal of Tinley Park Mayor Jacob Vandenberg following an allegedly drunken incident following a Paul McCartney concert in late July, according to the Edgar County Watchdogs (ECW).
The complainant asked for an independent investigation of Vandenberg's actions, including his alleged intoxication and abuse of his title. Six officer statements regarding the incident were attached to the complaint, the ECW said.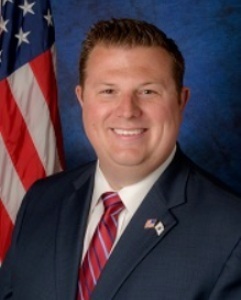 Tinley Park Mayor Jacob Vandenberg
While the village code does not allow officials to use their titles for special consideration, Vandenberg announced that he was the mayor to traffic control officers and proceeded to move traffic cones so his rented party bus could proceed onto northbound Ridgeland Avenue, the ECW allege.
The ethics complaint also pointed out that while Vandenberg paid for his own concert ticket and party bus, he used his position as mayor to attempt to meet with the former Beatles star and present him with a plaque from Tinley Park, the ECW reported.
Get notified the next time we write about Tinley Park!
Organizations in this Story
16250 S. Oak Park Ave.
Tinley Park, IL - 60477
More News