Time running out on Pritzker's soda tax stance, GOP says
Democratic gubernatorial candidate J.B. Pritzker has only a few more days to change his mind on the Cook County sugary beverages tax before the county board meets to hear a repeal plan, according to the Illinois Republican Party.
The tax has added a penny to the cost of every ounce of sugary drinks sold, including sodas and fruit juices. The measure has very little support among Cook County residents, with polls suggesting that the tax could affect the re-election campaigns of Cook County commissioners.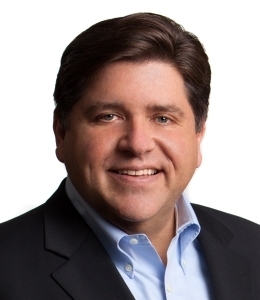 J.B. Pritzker
Pritzker told Capitol Fax that while he does not support the tax, he also does not support a state-level bill to repeal it, arguing that local governments should have authority in their jurisdictions.
The Illinois GOP accused Pritzker of ignoring the wishes of county residents in favor of the Cook County Democratic Party and Cook County Board President Toni Preckwinkle, who championed the tax. The GOP noted that Preckwinkle mentored Pritzker's running mate, Rep. Juliana Stratton (D-Chicago), supporting her over a Democratic incumbent who had crossed party lines on some votes, according to the Chicago Defender.
The Cook County Board is expected to hear a proposal to repeal the ordinance when it meets on Wednesday.
Get notified the next time we write about Cook County!
Organizations in this Story
118 N Clark St
Chicago, IL - 60602
More News