Village of Orland Park Board of Trustees met June 17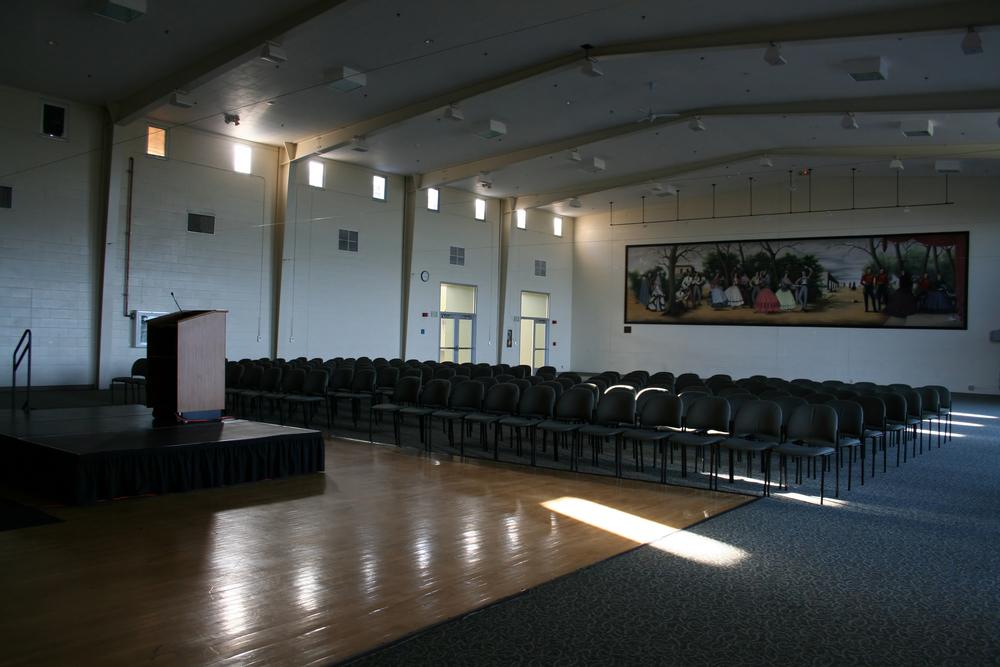 Village of Orland Park Board of Trustees met June 17.
Here is the agenda provided by the board:
1. CALL TO ORDER/ROLL CALL
2. PLEDGE OF ALLEGIANCE
3. VILLAGE CLERK'S OFFICE
2019-0448 Approval of the May 30, 2019 Special Meeting Minutes Attachments: Draft Minutes
2019-0447 Approval of the June 3, 2019 Regular Meeting Minutes Attachments: Draft Minutes
4. PROCLAMATIONS/APPOINTMENTS/PRESENTATIONS
2019-0437 Joint Emergency Telephone System 911 Board - Appointment 2019-0439 Metropolitan Exposition, Auditorium and Office Building Authority
(Civic Center) - Appointment
5. PRE-SCHEDULED CITIZENS & VISITORS
6. CONSENT AGENDA
A. 2019-0453 Payroll for June 14, 2019 - Approval
B. 2019-0454 Accounts Payable from June 4, 2019 through June 17, 2019 - Approval
C. 2019-0213 An Ordinance Amending Title 7, Chapter 14, of the Orland Park Village Code in Regard to Massage Establishments - Ordinance
D. 2019-0420 Intergovernmental Agreement with Will County to allow the Orland Park Police Department access to the Will County 800 MHz County Wide Radio System - Agreement
E. 2019-0351 Butterfield Pond Restoration Stewardship - #34-02
F. 2019-0352 Churchill Pond Shoreline Restoration and Stabilization Expansion - #29-11
G. 2019-0388 Imperial West and East Pond Stewardships - #31-32 and #31-33
H. 2019-0350 Centennial Park Aquatic Center (CPAC) Activity Pool Gutter Repairs - RFP 19-006 Award
I. 2019-0391 Public Works Salt Storage Building Glass Block Replacement - Bid Award
J. 2019-0392 Disposal of Village Equipment (Online Auction) - Equipment from Public Works Department, Sportsplex, Police Department and Village Hall- Ordinance
K. 2019-0398 2019 Sanitary Sewer Manhole Rehabilitation - Bid Award and Professional Engineering Construction Oversight Services - Proposal
L. 2019-0405 Concrete Flatwork SPWDA Joint Bid - Scope of work increase
M. 2019-0455 A Resolution Approving and Authorizing the Execution of Change Orders to the Christopher B. Burke Engineering, Ltd. Contract Relating to the 151st Street (Ravinia Avenue to West Avenue) Widening and Reconstruction
7. HEARINGS 7:00 P.M.
8. PUBLIC SAFETY
9. TECHNOLOGY, INNOVATION AND PERFORMANCE IMPROVEMENT
10. PUBLIC WORKS
11. DEVELOPMENT SERVICES, PLANNING AND ENGINEERING
12. PARKS AND RECREATION
2019-0459 Soundworks Production Company
13. FINANCE
2019-0465 Electrical Municipal Aggregation Program - Approval
14. MAYOR'S REPORT
2019-0444 Amend Title 7 Chapter 4 - Number of Class B Liquor License - Ordinance
2019-0445 Amend Title 3 Chapter 1, Section 3-1-3 (10) - Alcohol on Village Property - Orland Park History Museum
15. OFFICIALS
16. VILLAGE MANAGER'S REPORT
17. NON-SCHEDULED CITIZENS & VISITORS
18. BOARD COMMENTS
19. EXECUTIVE SESSION
A. Approval of Minutes
B. The Appointment, Employment, Compensation, Discipline, Performances or Dismissal of Specific Village Employees
C. Setting a Price for Sale or Lease of Village Property
20. RECONVENE BOARD MEETING
Report on Executive Session and Action as a Result of, if any.
2019-0469 Release of Portions of the May 20, 2019 Executive Session Minutes
21. ADJOURNMENT
https://orlandpark.legistar.com/Calendar.aspx
Want to get notified whenever we write about
Village of Orland Park Board of Trustees
?
Next time we write about Village of Orland Park Board of Trustees, we'll email you a link to the story. You may edit your settings or unsubscribe at any time.
Sign-up for Alerts
Organizations in this Story
Village of Orland Park Board of Trustees
More News