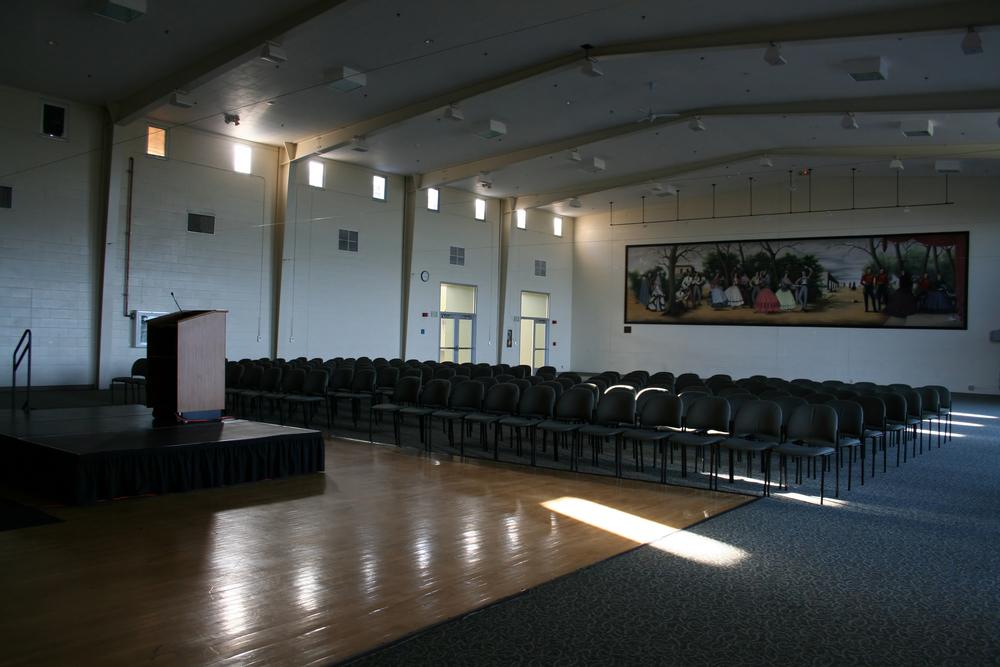 City of Calumet City Council met May 23.
Here is the minutes provided by the council:
Public Forum
Joe Balkis – 117 155th St. - minimum wage D. Dodson – thank you to Ald. Williams and Ald. Gardner for supporting TF North
CALL TO ORDER
The City Council of the City of Calumet City met in the City Council Chambers at 7:40 p.m. in a regular meeting on Thursday, May 23, 2019, with Mayor Michelle Markiewicz Qualkinbush, present and presiding.
Pledge Of Allegiance
ROLL CALL PRESENT:
ALDERMEN: Patton, Williams, Gardner, Navarrete, Wosczynski
ABSENT: ALDERMEN: Tillman, Smith
Also present was Mayor Michelle Qualkinbush, City Attorney Mike Smith, Police Chief Fletcher, Fire Chief Bachert, Purchasing & Personnel Director Murray, Commissioner Billy Manousopoulos, Mayor's Executive Assistant Bonato, Inspectional Services Director Sheryl Tillman, Deputy Clerk Deena Ballard.
There being a quorum present, the meeting was called to order.
Approval of minutes
Alderman Patton moved, seconded by Alderman Wosczynski to defer action for minutes from April 25, 2019 and May 9, 2019.
MOTION CARRIED
REPORTS OF STANDING COMMITTEES
Finance
Alderman Wosczynski – No Report
Public Safety
Alderman Patton - No Report
Public Utilities
Alderman Williams - No Report
Ord. & Res.
Alderman Tillman - No Report
H.E.W
Alderman Gardner – No Report
Regular Mtg. 5/23/19
Permits & Licenses
Alderman Smith - No Report
Public Works
Alderman Navarrete - Residents please be patient with Public Works while in the process of addressing the grass issue.
CITY COUNCIL REPORTS
Mayor Michelle's Statement
"Colleagues and Residents, Today is a sad day in Calumet City. For the first time in my over 40 years of public service, I must report that one of Calumet City's elected state representative, Thaddeus Jones, who is ELECTED TO REPRESENT OUR RESIDENTS AND OUR CITY, is working hard against our City to get the army corp of engineers to deny the City's grant request to upgrade the Yates Avenue Retention pond. I have never heard of any elected official working against getting resources for our residents. This is a public disgrace. When Jones was an alderman in Calumet City, he was the Public Utilities Chairman. He never addressed the needed upgrades to the Yates Retention Pond.
Today, it is clear why State Rep. Thaddeus Jones is so self-serving. He voted in favor of legislation in Springfield to eliminate term limits in home rule municipalities--taking away the voice of our residents who voted in favor of term limits—68 percent of our residents voted for term limits. State Representative Thaddeus Jones has taken away the voice of the voters he was elected to represent. Simply so he can run for mayor in Calumet City. This is a public disgrace.
I encourage my colleagues and residents to contact State Representative Thaddeus Jones to tell him to stop working for his own self-interests and start working for ALL the people he represents.
State Representative Jones lives in South Holland, Illinois, with his beautiful wife and sons. He moved his state rep office out of Calumet City. Jones South Holland office number is (708) 596-7053"
City Clerk - Report
Mayor reminded residents, on behalf of the Clerk, city stickers due by May 31, 2019.
City Treasurer
No Report
1st Ward: Alderman Navarrete
No Report
2nd Ward: Alderman Wosczynski
Saturday, May 11, 2019 Fair was a success. Informed residents of a Nicor Gas device to collect information and provided a verbal report on recycling.
3rd Ward: Alderman Tillman
Ald. Williams submitted a report on behalf of Ald. Tillman: Town Hall Meeting for 3rd Ward, June 3, 2019 at 6:30pm at 2025 River Oaks Drive.
4th Ward: Alderman Williams
Honor to God; 4th Ward Meeting 1s' Monday at 6:30pm at Public Safety Training Facility.
5th Ward: Alderman Gardner
5th Ward Residents Public Safety Meeting 30 Monday, 6:30pm; invited residents to the American Legion May 29, Commissioner Moore will be hosting a Listening Tour with Fritz Kaegi.
6th Ward: Alderman Patton
"I have one item tonight, Mayor.
I would like to start by saying that in my full-time job, while I'm not serving the people of Calumet City, I am a partner in a consulting firm that works with elected officials and political candidates across the country. 4 sitting members of the Illinois State House are clients of my firm - several others are very dear friends of mine. I'm saying this as to add context to my statement tonight.
On November 8, 2016, over 9,100 Calumet City voters voted overwhelmingly to impose term limits on the office of the Mayor. These term limits were amongst many term limit referendums passed in suburban municipalities across the county. The passage of these new term limits was seen as a welcome new beginning for Calumet City. The measure was supported by the current Mayor, who would be directly affected by these term limits, as well as two aldermen, who were also affected by a subsequent Aldermanic term limit referendum.
There was one person who opposed this measure and did so for self-serving reasons. State Representative, and then 3rd Ward Alderman Thaddeus Jones filed lawsuits in both state and federal court attempting to overturn these term limits because he had personal, unfulfilled ambitions of being elected Mayor of Calumet City. With these ambitions in mind, he filed frivolous lawsuit after frivolous lawsuit - at the expense of the taxpayers of Calumet City – in an attempt to overturn the results of the vote. A Cook County Circuit Court Judge refused to overturn the will of the voters, The Cook County Appellate Court refused to overturn the will of the voters. A United States Federal judge refused to overturn the will of the voters.
After being turned away at every legal challenge, Representative Jones turned to the one place he had left - the Illinois General Assembly. In November of 2018, during the waning hours of the 100 General Assembly, Representative Jones sponsored House Bill 5698 – a bill which would overturn the will of the voters and strike down term-limit referendums passed on November 8, 2016 – the very term-limit referendum that would bar him from pursuing a second taxpayer funded pension. Thankfully, other members of the General Assembly saw through this clearly self-serving proposal of law and the bill died.
However, not to be deterred, when the 101 General Assembly was sworn in, Representative Jones had the bill re-introduced, this time without his name on it. The text of the bill was identical, but in a move to usurp criticism, Representative Jones left his name off.
Earlier today, with the May legislative session nearing a close, and many issues vital to the State still being discussed, House Bill 3215 passed the Illinois House and was sent to Governor Pritzker's desk for his signature,
As an elected official, I am disappointed. As an Illinois taxpayer, I am disappointed. The State of Illinois is facing very serious challenges, and our elected officials in Springfield should be focusing on finding solutions to these problems. Representative Jones, however, seems to be focused on one thing, and one thing alone – himself. When over 9,100 voters in Calumet City approved a measure to impose term limits, Representative Jones went running to the courts. When both the State and Federal courts agreed to uphold the will of the voters, Representative Jones used his position in the Illinois General Assembly to pass a law violating the first amendment rights of Calumet City voters.
Let me be clear. HB 3215 is about one thing. It's a bill designed to benefit one person, and one person only – Representative Thaddeus Jones. Prior to the November 2016 passage by the voters of Calumet City, several other municipalities passed similar referenda limiting the terms of Mayor. Those referenda are not overturned or effected in anyway by the passage of HB 3215. Representative Jones has egregiously overstepped his bounds and used his position as a member of the Illinois General Assembly to allow for the possibility of his own personal and political gain. I am disappointed, but not at all surprised by his actions.
I will be writing a letter to the Governor, and members of both chambers of the Illinois legislature, clients and friends included, asking them to reconsider this action. I invite ali of my colleagues on this councii, and any Calumet City resident who would like to join us, in adding their name to this letter.
With that, Mayor, I have nothing else. Thank you."
7th Ward: Alderman Smith
No Report
INFORMATIONAL ITEMS TO BE ACCEPTED AND PLACED ON FILE
A. Fire Chief Backert
RE: Submitting Letter of Retirement for Steven Botta.
B. Comcast
RE: Increase in rates.
C. City Treasurer Tarka
RE: Revenue & Expense Reports for February & March 2019
Motion to prepare resolution
Alderman Patton moved, seconded by Alderman Williams to prepare a resolution honoring Steven Botta's 26 years of service.
MOTION CARRIED
Accept & place on file
Alderman Wosczynski moved, seconded by Alderman Williams to accept items #7A - #7C and place same on file.
MOTION CARRIED
NEW BUSINESS
Various Action Items
#1: Approve installation of temporary Approve speed temporary speed bumps at the following locations: 1200, speed bumps at various locations 1300, & 1400 blocks of Arthur St., Superior Ave., River Drive, Imperial
Drive, Woodview Ave., Greenbay Dr., and Buffalo Ave., 161, 162nd, and 163" on the corners of Arthur St., Imperial Ave., Superior Ave., Mackinaw Ave., and Greenbay Ave., blocks of 600 Hoxie and 700 Superior; 1200, 1300, and 1400 of Mackinaw (at the stop signs only);158th St. of Paxton and Greenwood Ave., 153 Merrill Ave., 600 Merril Ave., Clyde & Wilson Ave., 490 &515 Oglesby, Crandon &Wilson Ave., and at the intersection of Paxton & State St., direct Public Works to install signs (as directed in the communications).
#2: Approve "No Littering" signs
Approve "No Littering" signs at the following locations: 401 & 402 Crandon; direct Public Works to post sign.
#3: Approve Block Party at 500 Buffalo on June 16, 2019 from 11 a.m.-8 p.m. with amplified music
Approve Block Party at 500 Buffalo on June 16, 2019 from 11 a.m.-8 p.m. with amplified music, direct Public Work to place barricades and equipment on Memorial and 154th St.
#4: Confirming the City Treasurer reappointment of Nicole Rudder as Deputy Treasurer of the City of Calumet City
Confirming the City Treasurer reappointment of Nicole Rudder as Deputy Treasurer of the City of Calumet City for the term from May 1, 2019 to expire on April 30, 2020.
#5: Approve Tag Day request for IHustle Basketball organization
Approve Tag Day request for IHustle Basketball organization on the following dates June 15, 22nd -23", and July 6, 7th, and 13th at the intersection of 1591 and Torrence Ave. (approved by Police Chief).
#6: Approve "Resident Parking Only 597 Escanaba
Approve "Resident Parking Only" sign at 597 Escanaba; direct Public Works to install sign.
Approve New Business
Alderman Gardner moved, seconded by Alderman Williams, to approve new business various actions items #1-#6 as presented.
https://calumetcity.org/wp-content/uploads/2019/07/Journal-of-Proceedings-Regular-Meeting-May-23-2019.pdf