Village of Oak Park trustee Jim Dodge
Oak Park Village Trustee Jim Dodge believes Illinois politics has reached a critical crossroads.
"The way it works is that voters periodically show up and tell the system what's on their minds," Dodge told the South Cook News. "The way that's done is at the ballot box, so when an issue is important enough to voters they will let the system know by how they vote."
With many Illinois lawmakers now seemingly choosing their voters as opposed to the other way around, Dodge says the issue of fair maps is important enough for voters to come together and "let the system know" it needs fixing.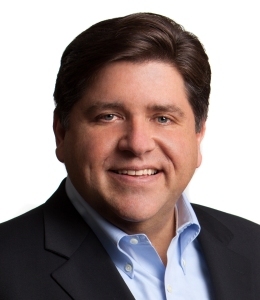 Illinois Gov. J.B. Pritzker
"The idea of a fair, more neutral and data-driven approach to legislative remapping has broad appeal in this state," Dodge said. "I certainly would like to see it go forward. I think it's an important development in terms of helping to restore faith and trust across this state."
Currently, Illinois is one of 35 states that grants lawmakers the power to redraw their own legislative districts, essentially safeguarding their seats against would-be challengers. Just last year, roughly half of all the House and Senate seats combined that were up for reelection found incumbents running unopposed.
While a candidate, Gov. J.B. Pritzker openly talked about his preference for a fairer and more representative system to the point of being willing to take up legislation that assures it.
"We should amend the constitution to create an independent commission to draw legislative maps, and I have supported this effort for years," Pritzker wrote in a candidate profile. Four years earlies, CHANGE Illinois reports that he donated $50,000 to a fair-maps initiative.
As it is today, legislative maps are drawn every decade in Illinois and require the approval of both the House and the Senate before being signed off on by the governor. In the event there is a stalemate, party leadership is entrusted with appointing an eight-member committee in hopes of resolving the issue. If need be, the Secretary of State appoints a tie-breaking ninth partisan by random chance, with the winning party left to draw the map as representatives see fit.