Easy street may be over for Illinois' House Democrats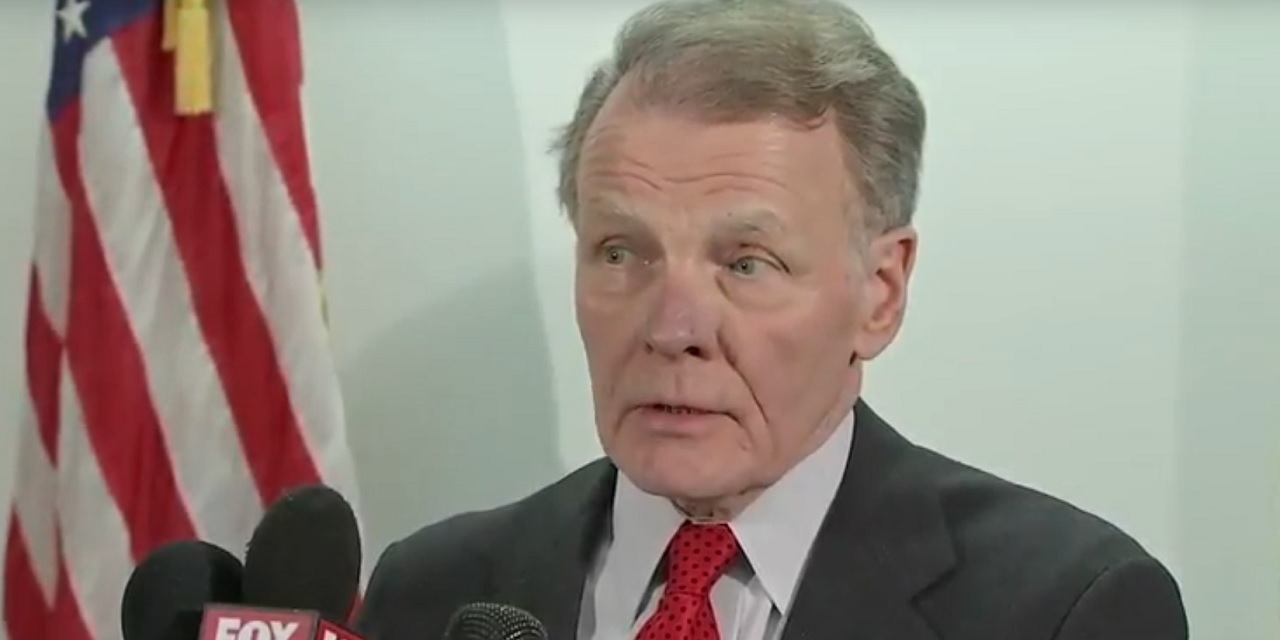 Illinois state House Speaker Mike Madigan during Dec. 6 press conference
Illinois House Democrats may be coming to the end of a "comfortable" era working alongside Speaker Mike Madigan (D-Chicago), with longtime mutual back-scratching among the statesman's elected cronies possibly diminishing soon, according to the News-Gazette.
The Champaign-based publication claims "Boss Madigan" may have finally outstayed his welcome as November elections resulted in less-than-ideal circumstances for the longtime legislator — and Democrats may just be "getting nervous."
Following a spate of highly effective advertising engineered by Republicans -- aided in part by financial support from Gov. Bruce Rauner -- four Democratic incumbents suffered defeat at the polls in 2016.
The ousted House members include Marion resident Rep. John Bradley, formerly representing the 117th District; Rep. Mike Smiddy of Hillsdale, 71st District; Andy Skoog of LaSalle, 76th District; and Katherine Cloonen of Kankakee, 79th District.
Despite this, it is likely Madigan will retain his speakership status yet again. However, even with the speaker maintaining a majority of 67 seats in the House — compared to the Republicans' 51 spots — Madigan lost a great deal of power in November when his former 71-47 supermajority toppled.
In addition, the speaker perseveres in his problematic approach to all issues of an Illinois persuasion: primarily taxes, schools, a dull economic outlook for residents, and a consequently shrinking population.
Citing what is referred to as "an image problem" and "second thoughts" among colleagues regarding Madigan's influence, the News-Gazette sees clouds in the forecast for House Democrats, beginning when the newly fashioned General Assembly's members take their places in Springfield in mid-January.
The Democratic representatives who work with Madigan in the legislature also face a unique identity problem, which may create cracks in their foundation under prolonged duress: their willingness to toe the line with Madigan's "in-house" preferences, coupled with having to face the needs of those who elected them.
The News-Gazette views the core issue not as Madigan's triumph or defeat — and not even whether the ever-precarious budget works out — but as the collective fate of his entourage members who "answer to Madigan in Springfield and then pretend otherwise when they return to their home districts spread across Illinois' 102 counties."
At some point, home jurisdictions inevitably flip the switch, vote out the duplicitous delegates and flock to more reliable representation. The publication predicts that consecutive failures are bound to attract attention from voters.
In the editorial board's perception, uncertainty could become more widespread as pundits look ahead to 2018 when additional Democratic representatives not only will be forced to fight for their seats as usual, but also may be contending with the fallout of Madigan's controversial public profile and undeniable unpopularity.
"I think he's kinda outlived his usefulness in Springfield," Smiddy recently told the Quad City Times.
While no other colleague has gone on record as of yet, additional lawmakers may eventually recognize their association with Madigan as a liability — a leader who is "an image problem" and "hazardous to their political health," according to the News-Gazette.
Evidently, Madigan hasn't gotten that memo. He continues to purport his power in Springfield, editors said, claiming tremendous support for his re-election campaign and plowing ahead with his my-way-or-the-highway agendas.
"That's why some House Democrats are getting nervous, even if they're keeping their heads down and their comments off-the-record," said the News-Gazette, acknowledging Smiddy as the sole but telling exception. "Madigan's style has begun to wear thin with some of his colleagues. A defeated state House Democrat says his party has a problem."
2017 inauguration festivities took place Wednesday in downtown Springfield's Sangamon Auditorium at the University of Illinois' Public Affairs Center.
Want to get notified whenever we write about
Illinois Governor Bruce Rauner
?
Next time we write about Illinois Governor Bruce Rauner, we'll email you a link to the story. You may edit your settings or unsubscribe at any time.
Sign-up for Alerts
Organizations in this Story
Illinois Governor Bruce Rauner
More News