Butler points out 'hypocrisy' of Thorn Creek Basin bill
Rep. Tim Butler (R-Springfield)
Before he voted for a Democratic-sponsored bill, Rep. Tim Butler (R-Springfield) pointed out the "hypocrisy" in altering a 101-year-old piece of legislation.
While debating SB 426, which is sponsored by Rep. Al Riley (D-Hazel Crest), Butler said last month that there was something wrong. The bill would amend the 1917 Thorn Creek Basin Sanitary District Act so board appointments are only made at the recommendation of a group of mayors.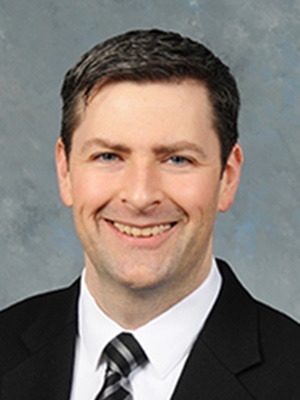 Rep. Peter Breen (R-Lombard)
"I want to point out the hypocrisy of the majority when it comes to these bills," Butler said.
He pointed out that SB 2368, which was sponsored by another Democrat, was the complete opposite of Riley's bill. Additionally, he detailed the hypocrisy in the law that amends the Metro East Sanitary District of 1974 by allowing the mayor of the largest district to appoint members to a board.
"On one hand, Mr. Riley is saying we want to spread it equally across the cities, whereas the bill we passed the other day was saying the largest district in the Metro East gets a say on that board," Butler said.
The process of electing members to the Thorn Creek Basin, which has a population of 100,000 over seven towns, is unyielding, according to Riley.
"In my mind and a lot of other peoples' minds, it puts a lot of pressure on the state reps and state senators to make these decisions," he said.
Though officials have considered other ways of making appointments, including running for office, the size of the districts make it unfair, according to Riley, who said there would be unequal representation in an election. With his legislation, an interested candidate must go to one of the seven mayors to apply, and a majority of the mayors decide on the appointment.
"It adds transparency and it means the largest town won't have undue influence," Riley said. "And it takes the representatives and the senators out of the decision-making process."
Like Butler, Rep. Peter Breen (R-Lombard) asked who makes the present appointments on the board, and Riley told him it was himself and other Democratic lawmakers.
"Sometimes we do these things and partisanship flips, but it sounds like a very good idea in general, so thanks for bringing the bill," Breen said.
In conclusion, Butler said that uniformity is valuable.
"I think we need to be consistent here when we are passing these bills… Mr. Riley," Butler said. "I want to thank you for your time, but I just wanted to point that out to the members."
SB 426 passed almost unanimously at 106-4 and is now on its way to the governor for approval.
Want to get notified whenever we write about
State of Illinois General Assembly
?
Next time we write about State of Illinois General Assembly, we'll email you a link to the story. You may edit your settings or unsubscribe at any time.
Sign-up for Alerts
Organizations in this Story
State of Illinois General Assembly
More News