Gower Middle School post test results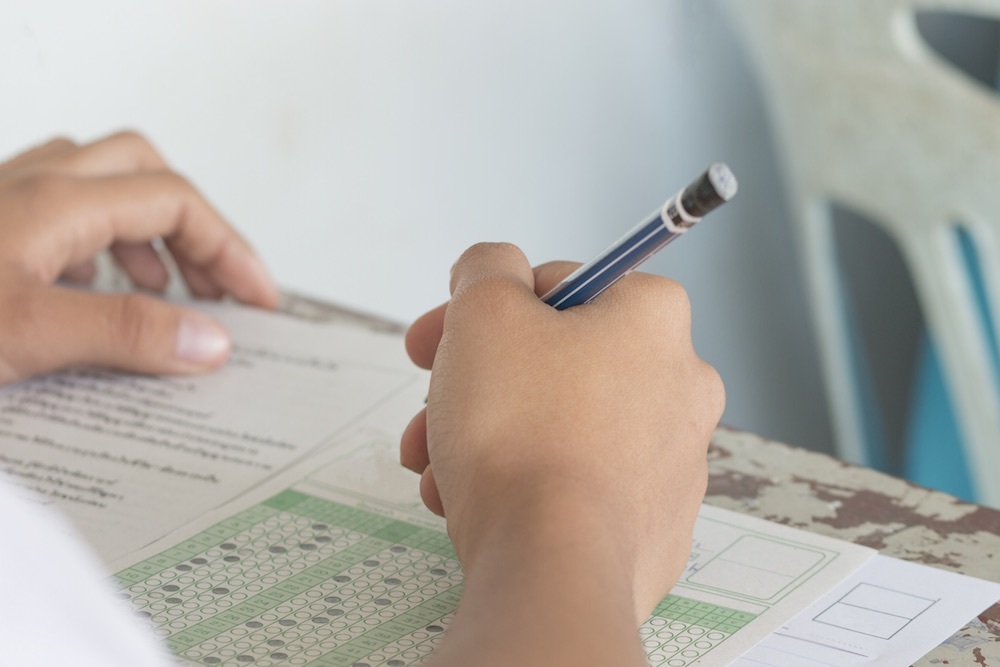 Gower Middle School's 2016 standardized test scores increased compared to scores from 2015, according to a report recently released by the Illinois State Board of Education (ISBE).
The ISBE said 62.6 percent of Gower Middle School students taking the Partnership for Assessment of Readiness for College and Careers (PARCC) exam in 2016 passed, in comparison to the 57.6 percent passage rate in 2015.
Meanwhile, the school posted an average spending rate of $16,885 per pupil, above the state's average of $12,821.
The PARCC test is a state-mandated exam used to assess the school and student performance in several states nationwide.
The following table lists passage rates of area middle schools.
Pleasantdale Middle School
59.6%
Independence Junior High School
59.3%
Palos South Middle School
53.7%
Old Quarry Middle School
50.2%
Century Junior High School
47.8%
Jerling Junior High School
42.9%
Orland Junior High School
41.8%
Oak Lawn-Hometown Middle School
39.3%
Virgil I. Grissom Middle School
39.1%
Prairie View Middle School
38.8%
Prairie Junior High School
35.5%
Central Middle School
32.7%
Hamlin Upper Grade Center
32.6%
McKinley Junior High School
27.1%
Liberty Junior High School
26.6%
Simmons Middle School
26.5%
Parker Junior High School
26.2%
Burr Ridge Middle School
23.0%
Brookwood Junior High School
22.9%
Memorial Junior High School
19.9%
Michelle Obama School of Technology And The Arts
18.8%
Heritage Middle School
18.0%
O. W. Huth Middle School
17.9%
Colin Powell Middle School
17.1%
Schrum Memorial School
16.8%
Roosevelt Junior High School
16.4%
Elden D. Finley Junior High School
15.9%
Wentworth Junior High School
15.8%
Brooks Middle School
15.0%
Veterans Memorial Middle School
15.0%
Cottage Grove Upper Grade Center
14.0%
Nathan Hale Middle School
13.5%
Rosa L. Parks Middle School
12.7%
Prairie-Hills Junior High School
11.7%
Everett F. Kerr Middle School
11.0%
Washington Junior High
10.4%
Lincoln Junior High School
8.9%
Creative Communications Academy
3.5%
Get notified the next time we write about any of these organizations
Organizations in this Story
Brooks Middle School • Brookwood Junior High School • Central Middle School • Central Middle School • Century Junior High School • Century Junior High School • Colin Powell Middle School • Cottage Grove Upper Grade Center • Elden D. Finley Junior High School • Everett F. Kerr Middle School • Hamlin Upper Grade Center • Heritage Middle School • Independence Junior High School • James Hart School • Jerling Junior High School • Liberty Junior High School • Lincoln Junior High School • McKinley Junior High School • Memorial Junior High School • Nathan Hale Middle School • Oak Lawn-Hometown Middle School • Old Quarry Middle School • Orland Junior High School • Palos South Middle School • Parker Junior High School • Parker Junior High School • Pleasantdale Middle School • Prairie Junior High School • Prairie View Middle School • Prairie-Hills Junior High School • Roosevelt Junior High School • Roosevelt Junior High School • Rosa L. Parks Middle School • Schrum Memorial School • Simmons Middle School • Simmons Middle School • Veterans Memorial Middle School • Washington Junior High • Wentworth Junior High School
More News